First seen at Hampstead Theatre, David Hare's The Moderate Soprano was revisited for its opening at the Duke of York's Theatre 12 April, 2018, produced by Neal Street together with Playful Productions and Karl Sydow.
David Hare "Few people know the extraordinary story of how an eccentric English schoolmaster bumped accidentally into three refugees from Hitler's Germany, and formed one of the world's great opera houses in the 1930s in the middle of the English countryside. But even fewer know that Glyndebourne's true founder was John Christie's adored wife, Audrey Mildmay, whom he called 'the moderate soprano."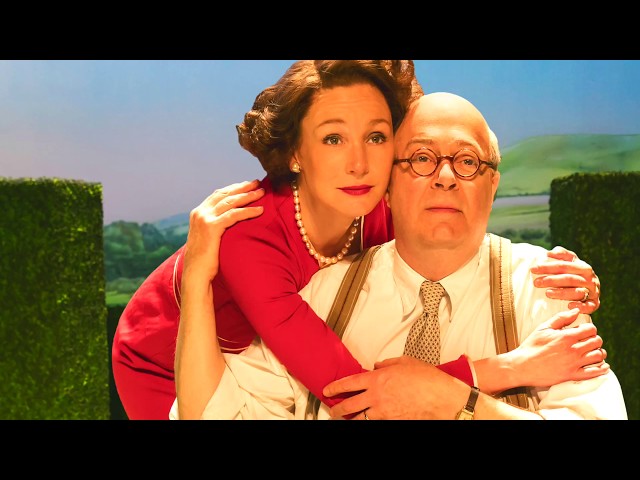 "This is a deeply moving play about the power of married life, the importance of great art, and the dependence of what seems a quintessentially English institution on European emigre talent." Michael Billington, The Guardian
About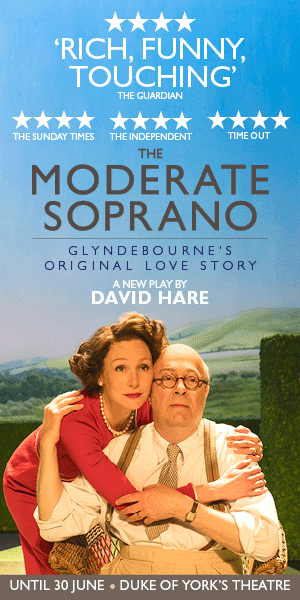 The two great passions in John Christie's life were opera and a beautiful young soprano, Audrey Mildmay, with whom he was completely smitten. Together with formidable drive, they fuelled what many first saw as a monumental folly in the South Downs. Glyndebourne was triumphantly born amidst stiff manhattans, rolling lawns and the sound of sheep from across the HaHa. It was to become revered the world over.
Key Creatives & Cast
Key Creatives:
Written by David Hare
Directed by Jeremy Herrin
Set & Costume Design by Bob Crowley
Lighting Design by Paule Constable
Sound Design by Simon Baker
Composed by Paul Englishby
Video Design by Luke Halls

West End Cast:
Roger Allam
Nancy Carroll
Paul Jesson
Anthony Calk
Jacob Fortune-Lloyd
Jade Williams
Productions
Duke of York Theatre, West End. 5th April - 30th June, 2018
Reviews
'Hits the high notes. Rich, funny, touching'
The Guardian