Following their multi-award-winning triumph, The Ferryman, Jez Butterworth, writer of Jerusalem, and Sam Mendes, director of The Lehman Trilogy, return to the West End to bring you The Hills of California. The latest play from the acclaimed playwright will run at Harold Pinter Theatre, for a limited season, from 27 January to 15 June 2024. The Hills of California is a co-production between Neal Street Productions and Sonia Friedman Productions.
For more info and tickets, please visit www.hillsofcaliforniaplay.com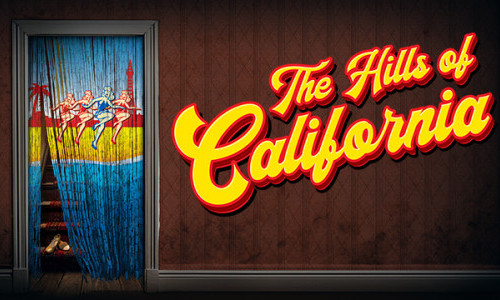 About
Blackpool, 1976. The driest summer in 200 years. The beaches are packed. The hotels are heaving. In the sweltering backstreets, far from the choc ices and donkey rides, the Webb Sisters are returning to their mother's run-down guest house, as she lies dying upstairs.
Key Creatives & Cast
Key Creatives:
Written by Jez Butterworth
Directed by Sam Mendes
Design by Rob Howell
Lighting Design by Natasha Chivers
Sound Design, Composing and Arrangement by Nick Powell
Choreography by Ellen Kane
Musical Supervision and Arrangement by Candida Caldicot
Casting by Amy Ball
Young Person's Casting by Verity Naughton
Associate director is Zoé Ford Burnett
Cast:
Laura Donnelly
Leanne Best
Ophelia Lovibond
Helena Wilson
Bryan Dick
Shaun Dooley
Corey Johnson
Richard Lumsden
Natasha Magigi
Nancy Allsop
Sophia Ally
Alfie Jackson
Lara McDonnell
Lucy Moran
Nicola Turner
Productions
Harold Pinter Theatre, London. 27 January - 15 June 2024.
more >