The Hollow Crown is a series of four television films produced by Neal Street Productions in association with NBC Universal as part of the BBC's programme for the 2012 Cultural Olympiad.
Directed by Olivier award -winners Rupert Goold, Richard Eyre and Thea Sharrock, these stunning adaptations tell the story of three kings, Richard II, Henry IV and Henry V and their battle for survival. Shakespeare's epic yet intimate plays are filmed in the visually breath-taking landscape and architecture of the period.
The critically acclaimed series earned Ben Whishaw and Simon Russell Beale BAFTAs for Leading Actor and Supporting Actor for their performances as Richard II and Falstaff, and Jeremy Irons was nominated for a SAG Award for Best Actor for his role as Henry IV.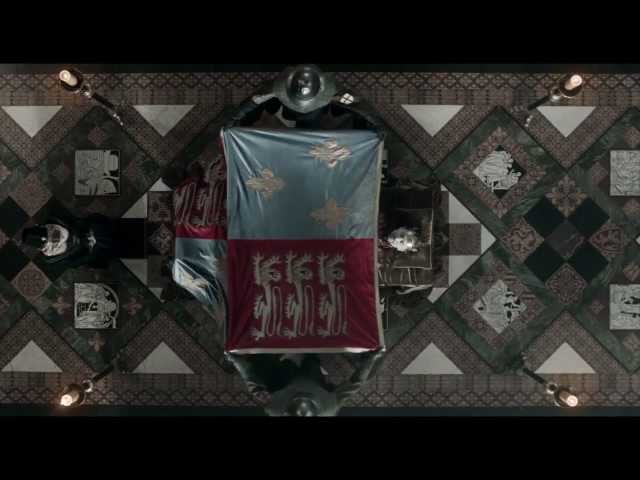 Winner of 2 BAFTA TV Awards, 2 BAFTA TV Craft Awards and more...
See more >
About
Starting in the year 1399, this continuous story of monarchy follows events during sixteen years of dynastic and political power play. Kings, with their families and followers, are threatened by rebellion and conflict.
Richard II
King Richard is called upon to settle a dispute between his cousin Henry Bolingbroke and Thomas Mowbray.
Henry IV Part 1
When King Henry is threatened by rebellion led by Hotspur, his dissolute son Prince Hal must join him to defeat the rebels and fight Hotspur in single combat.
Henry IV Part 2
In the aftermath of the Battle of Shrewsbury, Northumberland learns of the death of his son. The Lord Chief Justice attempts to separate Falstaff from Prince Hal.
Henry V
Henry V, now settled on the throne, faces a challenge from France. England prepares for war, and Henry leads his men across the channel where they will meet the enemy at Agincourt.
Key Creatives & Cast
Produced by Rupert Ryle-Hodges
Executive Produced by Sam Mendes, Pippa Harris, Gareth Neame (NBCUniversal), David Horn (PBS)
Richard II
Adapted by Rupert Goold & Ben Power
Directed by Rupert Goold
Cast:
Ben Whishaw
Rory Kinnear
Clémence Poésy
David Suchet
Patrick Stewart
Henry IV Parts I and 2
Adapted by Richard Eyre
Directed by Richard Eyre
Cast:
Jeremy Irons
Tom Hiddleston
Simon Russell Beale
Michelle Dockery
Julie Walters
Henry V
Adapted by Ben Power
Directed by Thea Sharrock
Cast:
Tom Hiddleston
Mélanie Thierry
Richard Griffiths
Julie Walters