1917 is an epic war drama, directed by Sam Mendes who wrote the screenplay with Krysty Wilson-Cairns.
Sam Mendes produced his multi-award winning feature film, 1917, alongside Pippa Harris, Jayne-Ann Tenggren and Callum McDougall through Neal Street Productions for Dreamworks Pictures.
1917 premiered in the UK on 4th December 2019 and was released theatrically in the United States by Universal Pictures on December 25, 2019 and in the UK on the 10th January 2020 by Entertainment One.
The film opened to great critical acclaim from both critics and audiences alike around the world. The direction, acting, design, music, sound, costume and VFX all received praise, but it was the singular technical achievement of creating a movie which appeared to be a single shot, which stunned and enthralled many.
The film has won over 100 awards including 2 Golden Globes for Best Picture and Best Director, 7 BAFTA's including Best Film, Best Director, Best British Film, and Best Film in both the PGA and DGA Awards.

1917 was also the 3rd highest grossing release in any January in the UK (and the highest 'restricted cert' January release ever in the UK).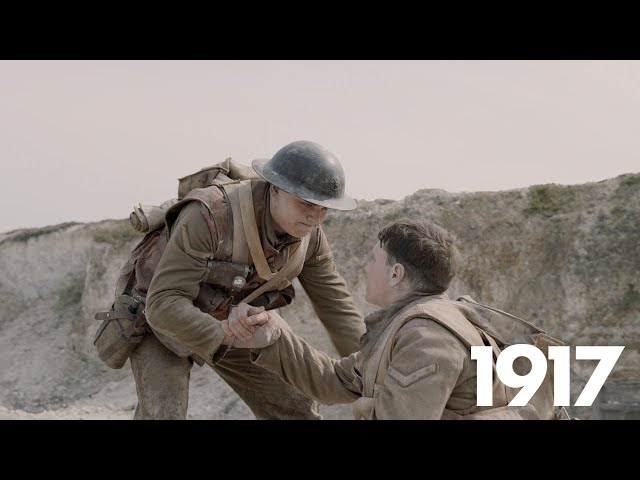 Winner of 3 Oscars, 7 BAFTAS, 2 Golden Globes & more
See more >
About
At the height of the First World War, two young British soldiers, Schofield (Captain Fantastic's George MacKay) and Blake (Game of Thrones' Dean-Charles Chapman) are given a seemingly impossible mission. In a race against time, they must cross enemy territory and deliver a message which will stop the slaughter of hundreds of soldiers, Blake's own brother among them.
Key Creatives & Cast
Key Creatives:
Directed by Sam Mendes
Written by Sam Mendes & Krysty Wilson-Cairns
Produced by Sam Mendes, Pippa Harris, Jayne-Ann Tenggren, Callum McDougall & Brian Oliver
Cinematography by Roger Deakins
Production Design by Dennis Gassner
Costume Design by Jacqueline Durran & David Crossman
Edited by Lee Smith
Composed by Thomas Newman
Casting by Nina Gold
Cast:
George MacKay
Dean-Charles Chapman
Mark Strong
Andrew Scott
Richard Madden
Claire Duburcq
Colin Firth
Benedict Cumberbatch