Empire of Light is an original film written and directed by Sam Mendes. Set in the early 1980's in and around an old cinema on the South Coast of England, Empire of Light stars Olivia Colman, Micheal Ward, Colin Firth, Toby Jones, Tom Brooke, Hannah Onslow, Tanya Moodie and Crystal Clarke.

The film is Mendes' first solo screenplay and has reunited him for the 5th time with cinematographer Roger Deakins.

The film, produced by Pippa Harris and Neal Street Productions premiered at the Telluride Film Festival on the 3rd of September, 2022. It was theatrically released in the United States on the 9th of December, 2022 and in the United Kingdom, on the 9th January, 2023 by Searchlight Pictures.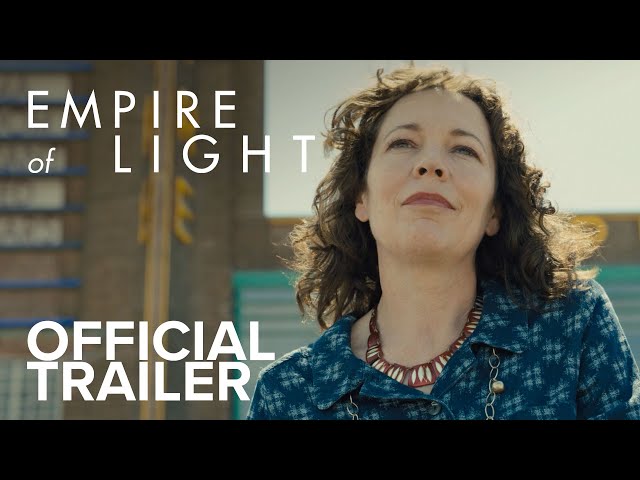 About
From Academy Award®- winning director and writer Sam Mendes, Empire of Light is a moving drama about the power of human connection during turbulent times. Set in and around a faded old cinema in an English coastal town in the early 1980s, it follows Hilary (Olivia Colman) a cinema manager struggling with her mental health, and Stephen (Micheal Ward), a new employee who longs to escape this provincial town in which he faces daily adversity. Both Hilary and Stephen find a sense of belonging through their unlikely and tender relationship and come to experience the healing power of music, cinema, and community.
Key Creatives & Cast
Key Creatives:
Written and Directed by Sam Mendes
Produced by Pippa Harris and Sam Mendes
Executive Produced by Michael Lerman and Julie Pastor
Co-Produced by Celia Duval and Lola Oliyide
Cinematography by Roger Deakins
Production Design by Mark Tildesley
Edited by Lee Smith
Costume Design by Alexandra Byrne
Hair and Make Up Design by Naomie Donne
Sound Mixer Stuart Wilson
Casting by Nina Gold

Cast:
Olivia Colman
Micheal Ward
Colin Firth
Toby Jones
Tom Brooke
Tanya Moodie
Crystal Clarke
Hannah Onslow